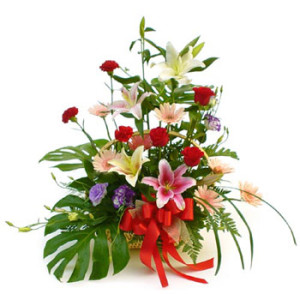 Teresa M. Watson , 88, of Port Carbon, died Monday at The Meadows at York Terrace, Pottsville.
Born in St. Clair, July 27, 1929, She was a daughter of the late Andrew and Anna (Bardzak) Chismar.
She had worked as a Clerk at Woolworth's Store, Pottsville.
She was a member of St. Stephen Roman Catholic Church, Port Carbon.
She was preceded in death by 3 sisters Margaret Chismar, Bertha Chismar, Anna Reilly; 3 brothers Albert, Joseph and John Chismar.
Surviving are her husband Donald E. Watson; a son Donald R. Watson and his wife Terri of Tamaqua; daughter Mary Louise Paul and her husband John of Deleware. 3 Grandchildren; 4 Great Grandchildren; Nieces and Nephews.
Funeral Services will be held at Private at the convenience of the family. Burial will be in Calvary Cemetery, Pottsville .
Bruce T. Hart Funeral Home, St. Clair, is in charge of arrangements. Condolences can be sent to http://www.brucethartfuneralhome.com