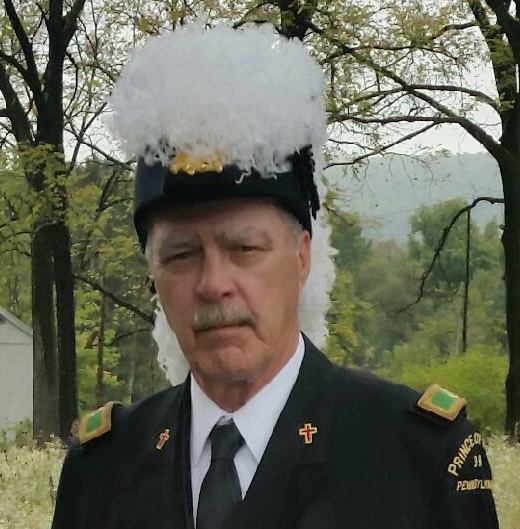 James "Jamie" R. Short of Gilberton, passed away Thursday, December 7, 2017 surrounded by his family and friends.
Janie was born in Coaldale, September 12, 1951; he was the son of the late Charles and Anna Short. A kind, loving, big hearted man departed this world much too early. He was a true and trusted friend to so many and will truly be missed. He was a graduate of Mahanoy Area High School and studied at North Schuylkill Vo-Tech and Penn State.
Jamie was a skilled worker as a furnace operator, head smelter and foreman, but he was most proud of his service with the Pennsylvania Department of Transportation. He was certified in over 18 types of heavy equipment and was known widely as a superb trainer for many PennDOT workers in the proper and safe use of equipment.
Jamie was a life member of Gilberton Continental Hose Company # 3, active member of several adult softball teams and member of Lavelle Hose Co. But his greatest and proudest membership was to the Ashland Masonic Lodge # 294 F. and A.M. He held membership and leadership in the following: member and past high priest of Griscom Royal Arch Chapter No. 219 Ashland; member and current Eminent Commander of Prince of Peace Commandery No. 39, Ashland, member and current Thrice Illustrious Master of Regal Council No. 65 Pottsville; member of Schuylkill Council No. 265 Allied Masonic Degrees, Pottsville.
Jamie is survived by his sister Susan and spouse Stephen Bensinger and nephews Samuel and Sean Bensinger all of New Orleans, LA; his sister Mary and spouse Terry Scott of Evans, GA, and his adopted/extended family Sheila and spouse Robert "Ferbs" Dengler, son Randy and spouse Nicole and their children Lucas and Greyson. He was Uncle Jamie to those two children. They gave him great joy and they will surely miss each other.
Funeral Services will be held at 10:30 AM Monday, December 11, 2017 from the Nice – Hart Funeral Home Inc., 9 North Lehigh Ave., Frackville, PA, 17931, with the Rev. Robert Finlan officiating. Friend may call 9:30 AM – 10:30 AM at the funeral home. In lieu of flowers contributions may be made to The Ashland Masonic Lodge # 294, 2500 Center Street, Ashland, PA, 17921. Interment will be in Holy Rosary Cemetery, Butler Township.
Online condolences can be made at www.nicehartfuneralhome.com