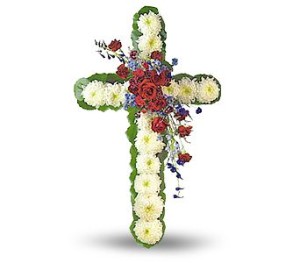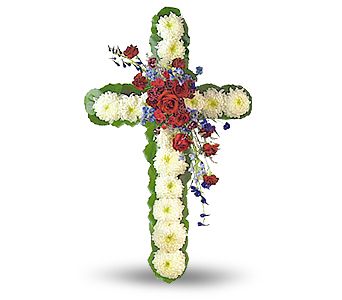 Mr. Franklin J. James, 83, Saint Clair, PA, passed away on Saturday, October 7, 2017. He had been a resident at Holy Family Manor, Bethlehem, since July.
Mr. James was born on July 27, 1934, in the Johns' Patch section of Saint Clair, and was the son of the late Joseph R. Haverty James and Agnes (nee Evans) James. He attended Saint Mary Parochial School and was a 1952 graduate of St. Clair High School. He served in the U.S. Army before furthering his education at Millersville State Teachers College, where he earned a Bachelor's Degree in Elementary Education.
He was preceded in death by his wife, the late Nancy Etter James, to whom he had been married for 38 years. He was also preceded in death by his son, Daniel A. James, his sister Doris E. James, and his brother, Robert T. and his wife, Elizabeth (Bibby) James. He was the last member of his immediate family.
He is survived by sons, Monsignor David L. James, V.G., J.C.L., Whitehall, PA, and Donald F. James, D.P.T., New Cumberland, PA, a cousin Colleen, wife of Michael Mochnoc, Saint Clair, PA, and nephews and nieces.
Mr. James was a teacher in the Saint Clair Area School district, where he taught at the elementary, middle school, and high school levels. He was a driving instructor at the high school for many years.
During his earlier years, Mr. James enjoyed playing baseball, football, and basketball, in grade school, high school, college, and the United States Army. He was later a coach of these three sports at Saint Clair Area. He was also active for many years in Saint Clair Teener League and served as the treasurer for the Schuylkill County Teener League. He also enjoyed hunting and watching the Phillies, Yankees, and Penn State Football.
He was a member of the former Saint Mary Church and now of Saint Clare of Assisi Church. He was involved in many aspects of parish life: lector, bingo caller, building committee member, and Saint Mary 125th Anniversary Committee, and faithful dishwasher and the parish bazaar. From 1996 until shortly before his death, he oversaw the parish cemeteries. He was a man of deep but quiet faith with a great devotion to the Sacred Heart of Jesus and the Blessed Virgin Mary. He was the devoted care taker of his wife, father, and sister.
His life was centered on his family, his friends, and his parish. He never allowed a visitor to leave his home without giving them something to take with them, whether it was a tool, a rake, a watering can, cookies, or even a note pad. His "collection" supplied many neighborhood projects. He was a woodworker and loved watching the birds visiting his backyard feeders.
Mass of Christian Burial will be celebrated at 11:00 AM Friday, October 13, 2017,at St. Clare of Assisi Roman Catholic Church, 250 E. Hancock St. Saint Clair, PA 17970, by his son, Monsignor David L. James, in the presence of His Excellency, the Most Reverend Alfred A. Schlert, D.D., Bishop of Allentown, presiding. Friends may call from 9:00 AM until the start of Mass. Burial with Military Honors will be at Queen of the Universe Cemetery, Peach Mountain, Pottsville,.
In lieu of flowers, the family requests that donations be made to the Saint Clair of Assisi Memorial Fund at the above address.
Bruce T. Hart Funeral Home, St. Clair, is in charge of arrangements. Condolences can be sent to http://www.brucethartfuneralhome.com