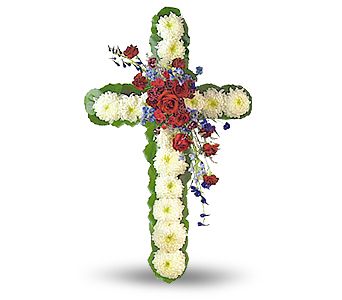 Anna Tellup , 94, of Whitehall, passed away peacefully Saturday December 2, 2017 in the home of her loving son Larry Tellup and daughter in law Joan Marie Tellup with whom she resided for 24 years.
Born in St. Clair, October 3, 1923, She was a daughter of the late Anthony and Katherine (Krill) Yaroshak.
Anna worked in the garment industry for 43 years. She was a longtime member of St. Nicholas Ukrainian catholic Church in St. Clair, until moving in with her son and daughter in law where she became a member of St. Peters Roman Catholic Church in Coplay. Anna Had a great devotion to our Blessed Mother, praying the Rosary daily.
She was preceded in death by her husband Larry Tellup.
Surviving are son a Larry Tellup and his wife Joan Marie (Kovich) Tellup of Whitehall; daughter Patricia Bethurem and her husband George of Richmond, CA; Six grandchildren Larissa, Pamela, Maria, Wendy, Christina and Allison. Eight Great Grandchildren Jocelyn, Courtney, Zackary, Nathan, Alyssa, Emma, Hannah and Ann; One Great Grandchild Lorenzo Gian.
Funeral Service will be held at 10:00 AM Friday at Bruce T. Hart Funeral Home 110 N. Second St. St. Clair, PA 17970. Divine Liturgy will follow at 10:30 AM Friday from St. Nicholas Ukrainian Catholic Church, 105 North Morris Street St. Clair with The Msgr. Myron Grabowski officiating. Friends may call from 9:00 AM – 10:00 AM Friday at the funeral home. In lieu of flowers, contributions may be made to St. Nicholas Church Memorial fund at the church address above. Interment will be held in St. Nicholas Cemetery.
Bruce T. Hart Funeral Home, St. Clair, is in charge of arrangements. Condolences can be sent to http://www.brucethartfuneralhome.com