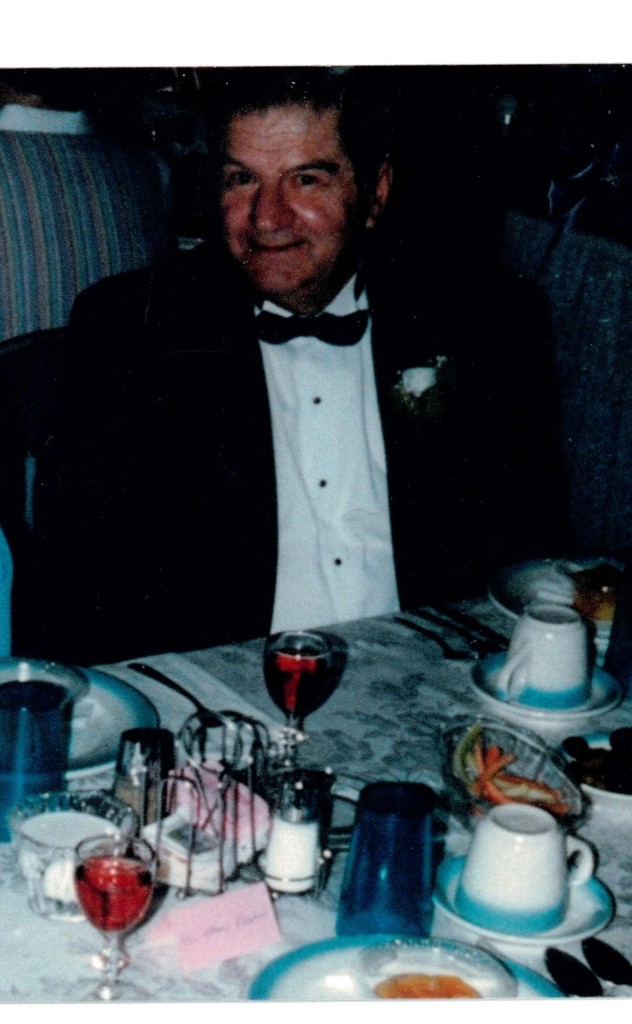 Metro Tarris , 93, Port Carbon, passed away Sunday December 10, 2017 at Manor Care Health Services, Pottsville.
Born in Schoentown, November 9, 1924, He was a son of the late Wassil and Catherine (Nosa) Tarris.
A graduate of St. Clair High School, Metro served in the US Army in WWII where he took part in The Battle of The Bulge.
He retired as a Pipefitter from the Plumbers and Pipefitters Union Local 524.
He was a member of St. Nicholas Ukrainian Catholic Church, St. Clair, Schoentown Fire Co; VFW, and the Middleport American Legion.
In addition to his parents, he was preceded in death by 5 brothers, John, Michael, Nicholas, Peter and Paul, 3 sisters, Anna Tarris, Mary Holdyk, and Julia Geist.
Surviving are his wife Helen (Danshock) Tarris, Port Carbon, one son Leonard Tarris and his wife Rita , Middleport, one daughter Elaine Vrabel and her husband James, Lancaster, four grandchildren Melissa, Stacie, Paul, Gregory, a brother Joseph Tarris , Johnstown.
Funeral Service will be held at 10:00 AM Friday at Bruce T. Hart Funeral Home 110 N. Second St. St. Clair, PA 17970. Divine Liturgy will follow at 10:30 AM Friday from St. Nicholas Ukrainian Catholic Church, 105 North Morris Street St. Clair with The Msgr. Myron Grabowski officiating. Friends may call from 8:00 AM – 10:00 AM Friday at the funeral home. Burial with military honors will be in Holy Trinity Cemetery.
Bruce T. Hart Funeral Home, St. Clair, is in charge of arrangements. Condolences can be sent to http://www.brucethartfuneralhome.com